Scholarship and Funding Application
Setup scholarships, loans and other funding sources for students. Apply available funding to invoices.
Setup funding organizations in RollCall with contact information and a history of funding/donations. You can keep a disbursement schedule and enter when funding starts/stops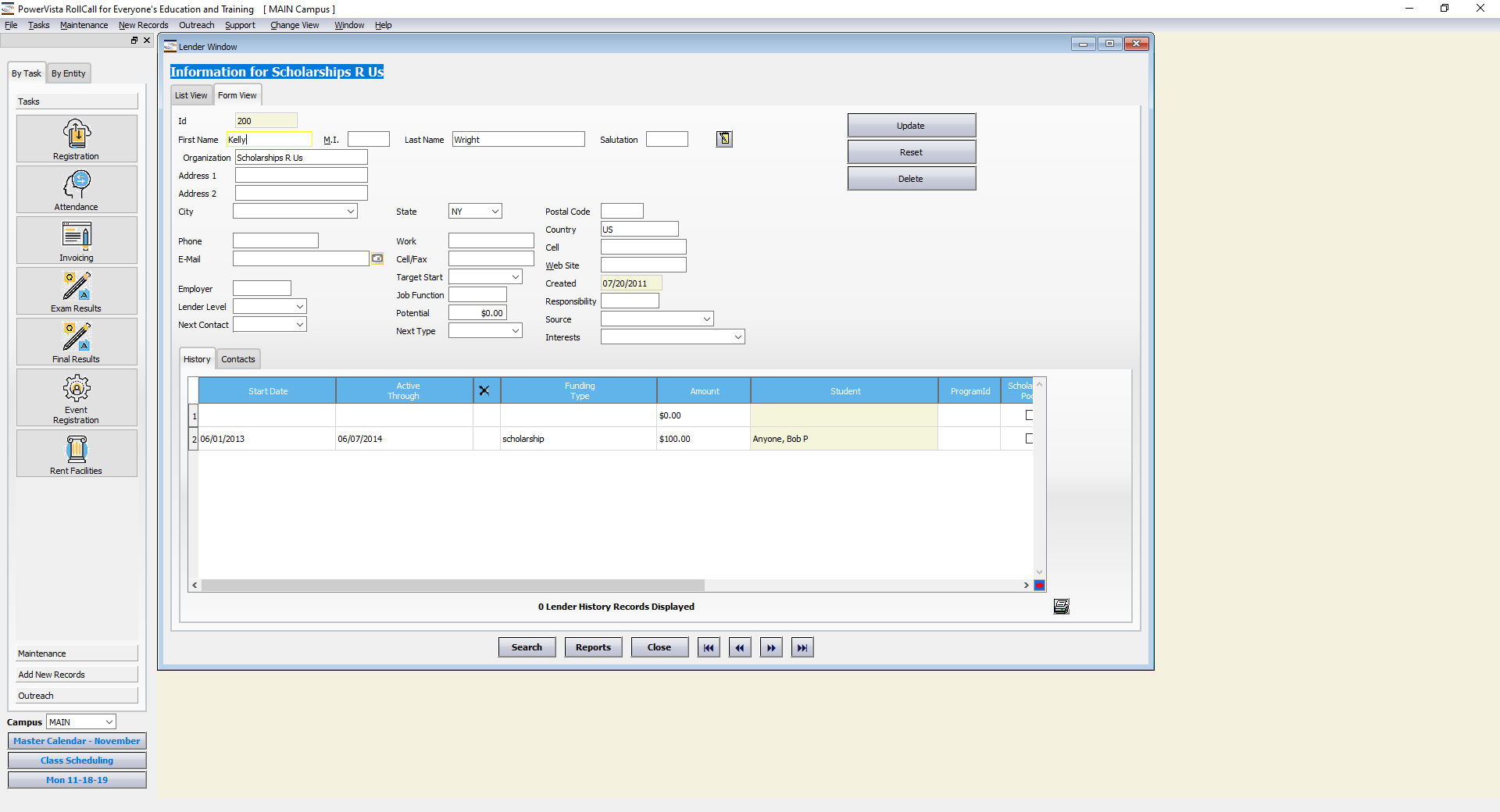 When you enter a payment for an invoice where funding is available, you'll see a new button that shows the available funding. Choose which source and how much to apply to the invoice.