One-flat rate - no transaction fees
RollCall's pricing is simple, all inclusive and easy on your budgeting process.
PowerVista RollCall is a licensed software application installed on a computer you manage. That computer can be a local office server or a remote 'cloud' installation. You are free to move your RollCall installation between computers (we will do it for you on request!). As a licensed software application, you can have as many students/classes/instructors/registrations as you need with no increase in cost.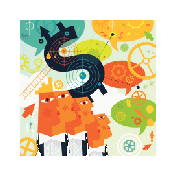 RollCall Enterprise Edition supports any number of administrative users. It is $6,800 US and includes 6 months of unlimited support/training and product upgrades/updates along with initial conversion of your data from any structured electronic format (such as Excel/Access). After the included 6 months of support, an annual support/training/upgrade contract is $1,950 US for a year of unlimited support/maintenance. We will install the software for you by remote access to your server. We connect electronically to your computer using Remote Desktop or one of the other support software applications such as GoToMeeting, TeamViewer or LogMeIn. All the support/training services are electronic (phone, email, webinar).
You can add HTML5 browser access at any time for Chrome, Firefox, Safari, Brave, etc. to support remote or traveling users for $25 per concurrent connection (annual license). The number of concurrent users can be increased at any time.
RollCall Web Portals: The web portals - student, prospective student and public course registration (for non-students taking your courses) provide web access to individual student, prospect, public class registration data. That is also a license and costs $2,300. This purchase also includes 6 months of support/training and updates.