complete application with small test database
A compete application with a set of students/classes/instructors/prospects/programs/invoices that allows you to see how RollCall works. Questions? Call 1-866-797-8782 or message lynne@powervista.com for a personalized webinar. We'll look at RollCall together and see if it's right for you!
Please fill out the form below with information. We'll send an email with some suggestions for getting started and a link for re-downloading at a later time.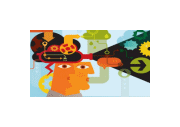 When you press 'Download', your browser's standard download file dialog should be displayed asking to save or run the file. If you don't see it floating on top of or at the bottom of the browser, this page, try looking to see whether the popup is enabled.