Invoicing
RollCall acts as a specialized Point of Sale for student/prospect/affiliate invoicing. You can invoice manually, create tuition contracts, invoice recurring fees or create invoices upon registration - and combine any of the methods together in any way you need.
RollCall is designed to function as a specialized point of sale front-end. It passes information to a full featured accounting system. It generates invoices for recurring fees such as annual dues, for class registration charges, for merchandise such as textbooks, event registration, tutoring fees and for tuition contracts. It prints invoices, statements, payment due notices and payment receipts. RollCall uses your current merchant account to process payments from the web. Pass invoice and payment information to your accounting system for processing bank deposits and general ledger reports. If you use Quickbooks, the data is programmatically transferred for you - even setting up new students in Quickbooks and updating address changes.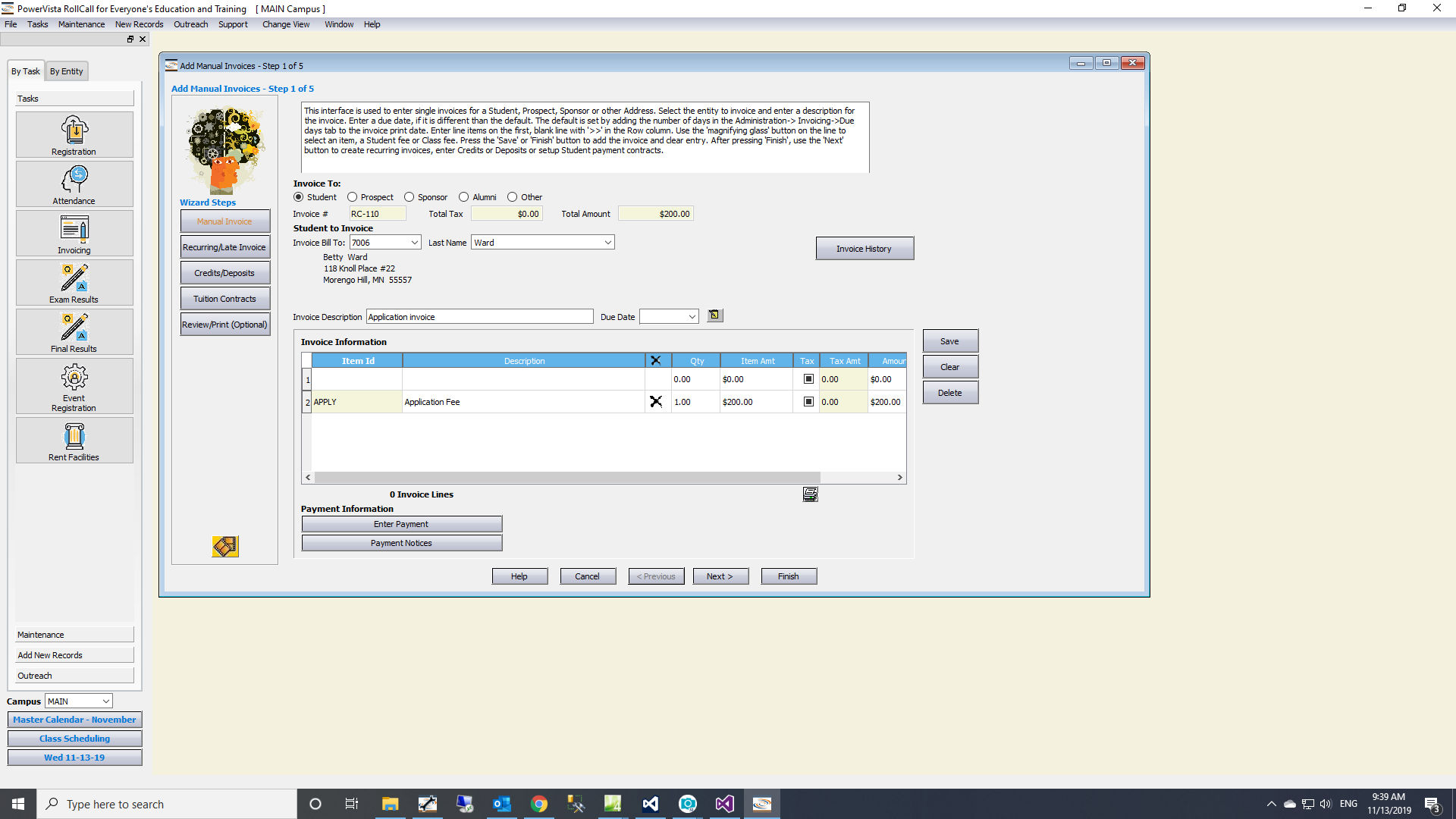 Keep track of Tuition contract payments. You can create an invoice for the entire amount when you enter the contract, and send scheduled payment notices according to the payment plan you set up, or you can invoice the tuition contract on a schedule - generating invoices over a period of time.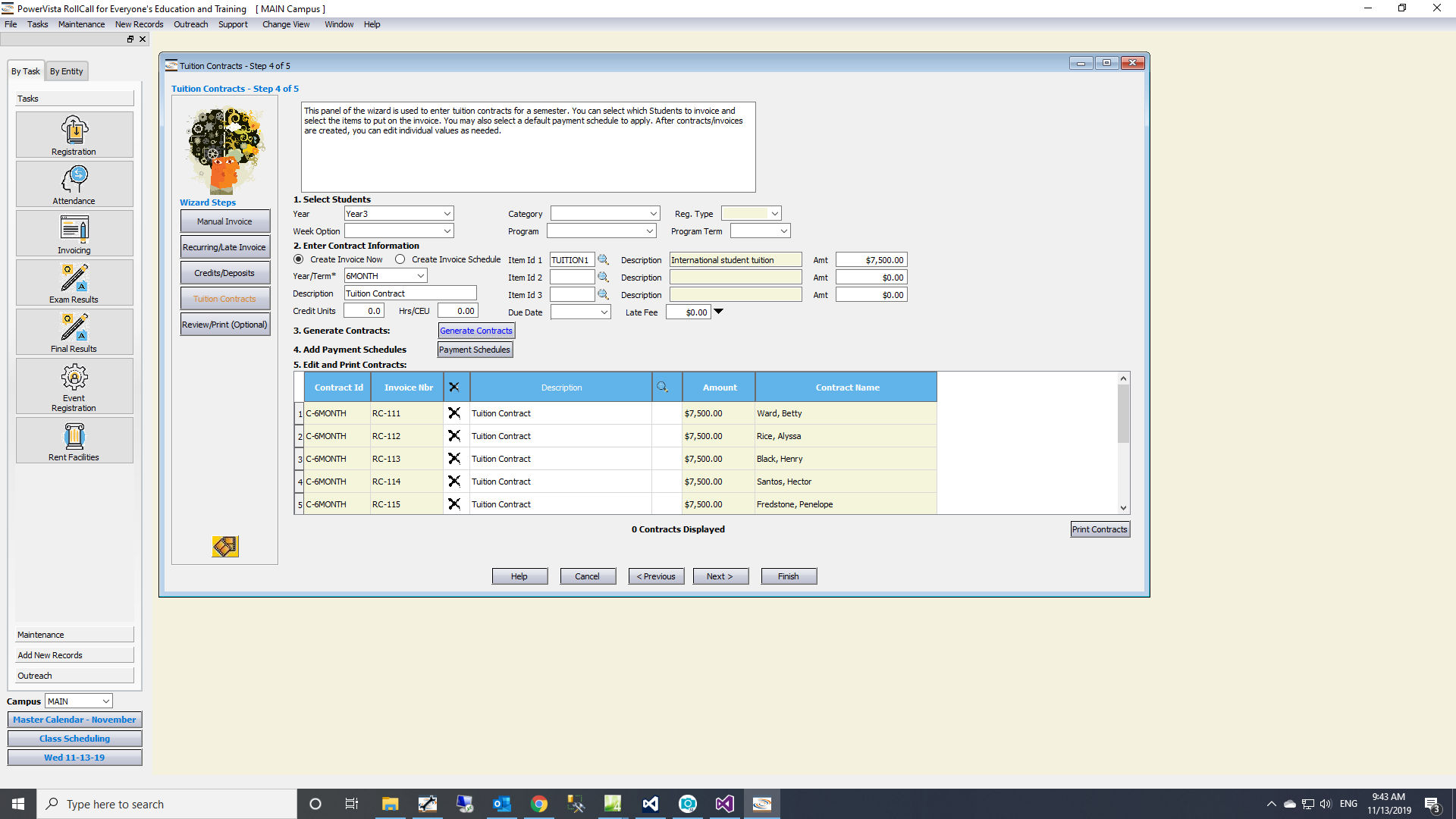 You can always see an updated snapshot of the student's history with your school.