Student View
If you have a public network workstation for students, they can see their information by logging into the Student View. This is great for schools that don't install the Web portals.
The Student View provides a comprehensive overview of a Student's relationship to the business. It is a personalized 'home page' that shows the Student's contact information, current classes and invoices and also historical information. This window is primarily used for viewing information.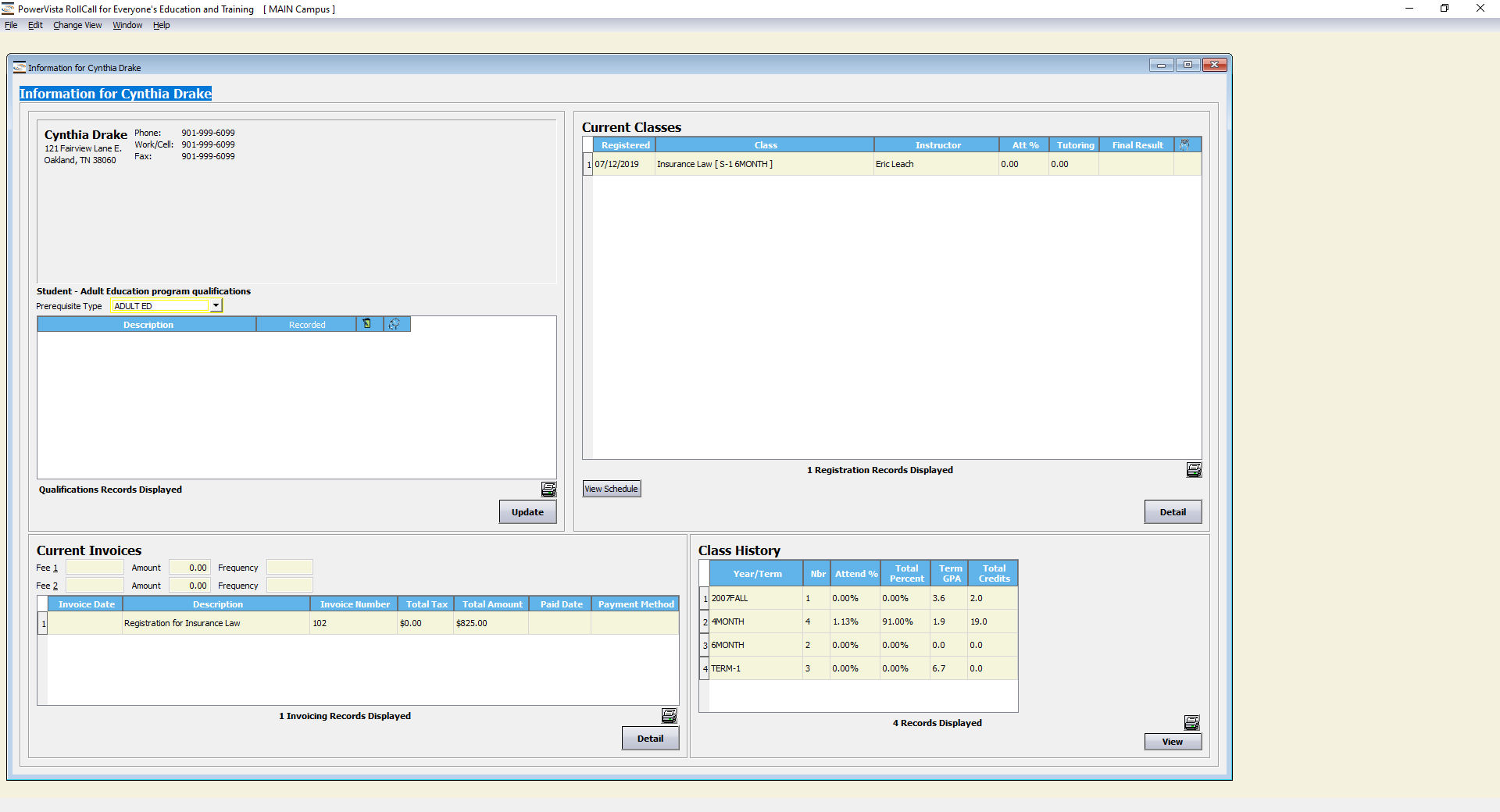 Student information is also available over the web with RollCall Web Portals. Students can register for new classes, access their schedule and monitor progress in registered classes.